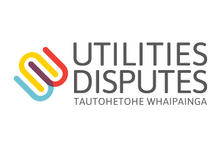 If you have a complaint about utility issues, see Utilities Disputes on their website at www.utilitiesdisputes.co.nz/.
Common complaint issues include bills, customer service, meters, disconnection, and supply. If you have an issue or complaint, contact your company straight away.
If it's not sorted, contact Utilities Disputes. We're here to help.